Sell Travel, Earn Travel Commissions, Travel Better
Exclusive travel deals and most competitive pricing with all travel brands and all destinations – Guaranteed! Friends, family and customers won't pay more (and might pay less)…and the Travel Agent earns commissions!
A powerful way for an Agent to earn a extra few hundred dollars a month (or a few thousand) with no invoicing – no inventory – no boring class stuff! No quotas! They are their own Boss!
Discover the travel secret millions of InteleTravel customers and Travel Agents, in all 50 States and 40 other countries.
In addition, the Agent learns new skills, and connects more with family, friends and travelers.
Innovative easy tools, valuable resources and unlimited support!
The Travel Agent can easily earn back the business cost in the first year…in fact we guarantee it! No long-term contracts – cancel at any time. (see below)
InteleTravel works like all other travel search sites, but with access to exclusive offers, competitive rates, insider travel knowledge, destination events, full service toll-free support, which includes selling tools, weekly webinars, podcasts, live events and so much more. more – and most importantly, pays you a commission!
When you become an InteleTravel agent with us, you can sell travel to anyone, including yourself. Book cruises, vacations, hotels, all-inclusive resorts, tours, airline tickets, car rentals and more. You'll earn a commission based on the travel you sell.
InteleTravel gives you the opportunity to benefit from your love of travel. Become an independent travel agent with InteleTravel and you'll make a profit – guaranteed. (see below)
Our agents earn on their own terms and report only to themselves. Whether you book travel once a year or once a day, being an agent pays for itself. You can use the money you earn to supplement your income or to fuel your continuing passion for travel.
Try it risk free.
There's a $179.95 one-time enrollment in order to become a travel agent. Then it's only $39.95 a month. You'll earn and save more than what the travel you book actually costs. Plus, our InteleTrust Guarantee ensures you'll be profitable or your money back.
And it's easy to cancel your enrollment if you ever choose to do so.
A real business without the aggravation.
Once you register, you're offered complimentary support and innovative tools:
Free, personalized website
Customizable newsletters
Booking tools
Stationary
Business cards
Email marketing program
Direct mail
If you're not satisfied, we're not satisfied.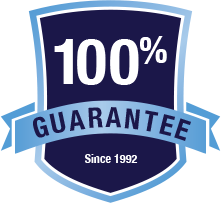 100% 'No Questions Asked' Money Back Guarantee
For nearly 25 years, InteleTravel.com has stood behind its unique program and services and guaranteed the satisfaction of our customers unconditionally. If you are dissatisfied with InteleTravel.com's renowned Home-Based Travel Agent Program for any reason in your first 30 days after enrollment, simply cancel in writing during that time for a full 100% refund of enrollment fees paid to InteleTravel.com.
(Income from travel commissions or other amounts earned from InteleTravel.com during that period, if any, will be deducted from refund amount.)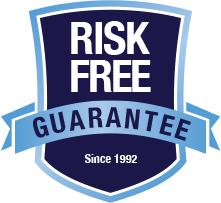 Risk-Free Profit Guarantee
After nearly 25 years of experience, InteleTravel.com's unique Home-Based Agent Program is so easy, powerful and fully supported, that we offer the only known Profit Guarantee for a home-based business!
If you do not earn and/or save more in your first year as an InteleTravel.com agent than it costs you in fees paid to InteleTravel.com, we will refund you the difference! At your written request, and within 30 days after the one year anniversary of your enrollment, we will calculate your earnings from travel commissions and other bonuses, and your savings from any discount travel purchases and industry privileges for you and your travel companions. If they fall short of the enrollment fee and monthly access fees you have paid to InteleTravel.com in your first year, we will refund you the difference.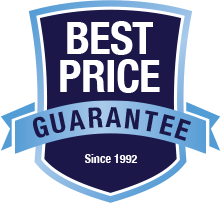 Best Travel Price Guarantee
Book and confirm any type of travel through InteleTravel.com, and if you find a directly comparable lower price within certain notice periods, we will match or beat it. If we fail to match or beat the price, InteleTravel.com will issue you an InteleBucks credit of 110% the difference for use toward future InteleTravel.com travel purchases.
Still Got Questions
Click the contact us button and send us a message to contact you and help you get started by answering your travel agent questions. When you complete the form you are also automatically registered for our monthly give away of a complimentary 3 day / 2 night vacation voucher.